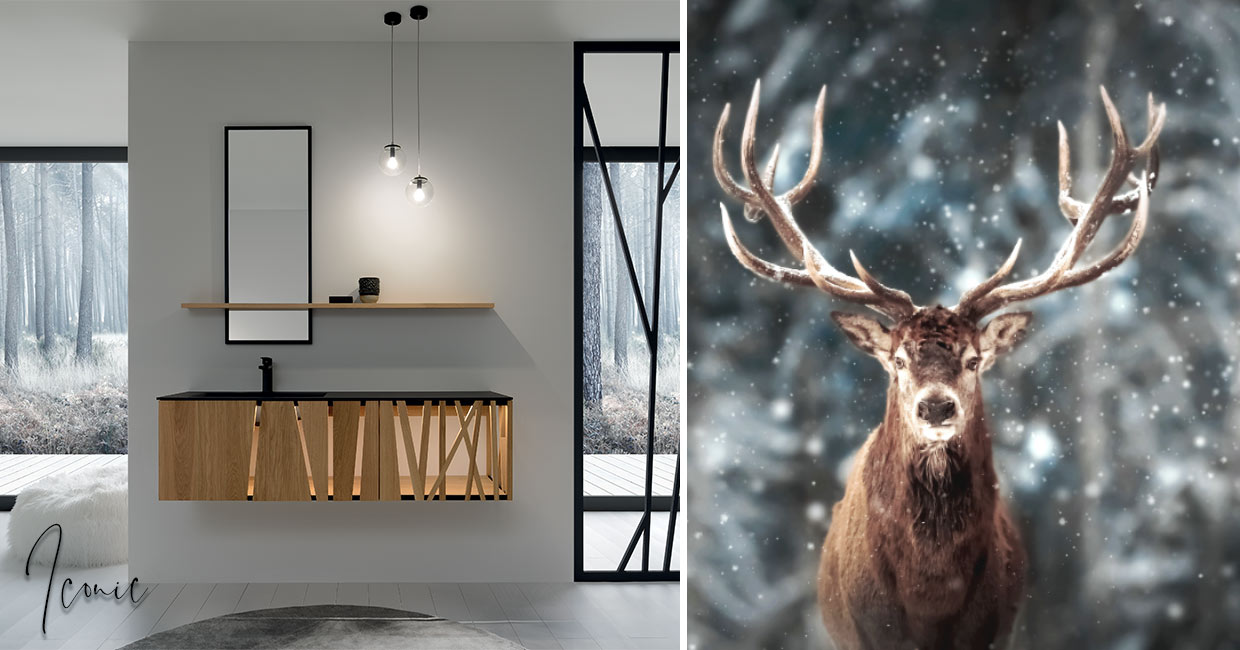 Photo: Colombine range, natural oak set, "chêne massif à nœuds" with a frosted black glass vanity top, a lacquered wood frame mirror and a natural solid oak tabletop
Colombine, an iconic furniture by Sanijura
By Sanijura l Published on the 31/10/2019 at 09:00
Nature inspires Sanijura on a daily basis. This beautiful source of inspiration gave birth to Colombine, an iconic bathroom furniture you must discover as soon as possible…
A modern design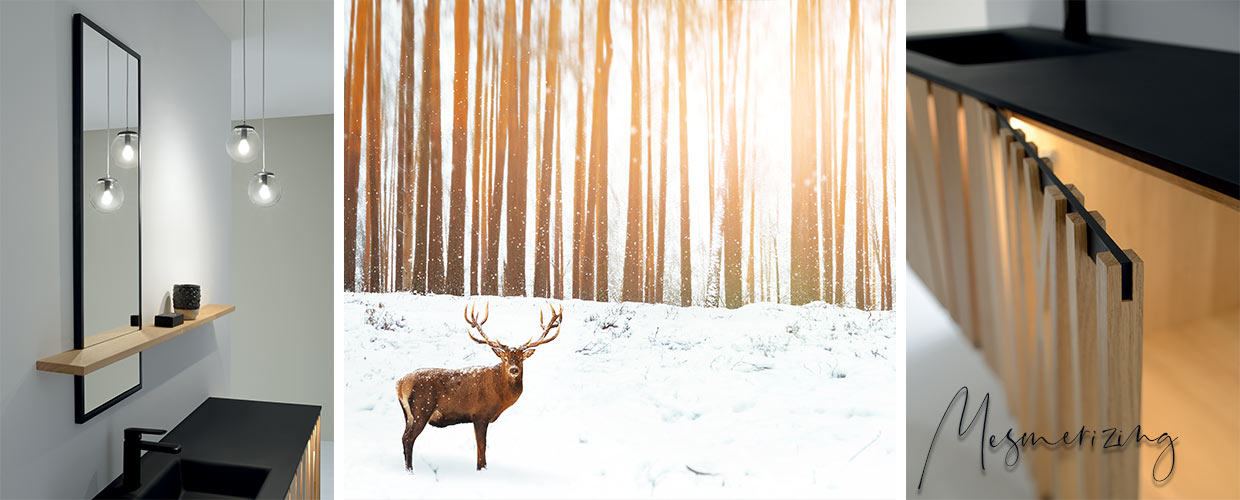 With a length of 140 cm, the Colombine vanity unit made of solid oak is out of the ordinary thanks to its long and open structure. Indeed, the wood has been worked in an original way, for a resolutely modern rendering, transforming this vanity unit into a real design element. The inside of Colombine is backlit, allowing the light to gently pass between the crosspieces of the facade. The frosted black glass vanity top is composed of an off-centered left basin, allowing you to dispose your beauty products, or simply appreciate the beauty of the material. Accompanied by a natural solid oak tablet and a mirror with a lacquered wood frame, this piece of furniture will bring a touch of character and decorate it with audacity.
Wood inspires Sanijura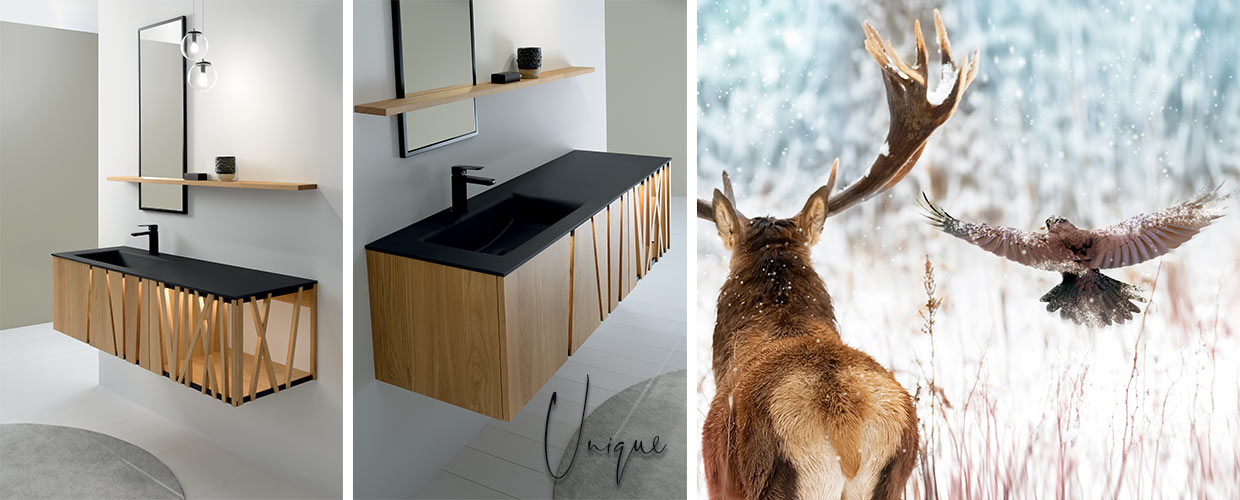 An eternal source of inspiration, Nature occupies an important place at Sanijura. Located in the Jura mountains, the company's core business is woodworking. This one is highlighted thanks to the Colombine range, offering you a solid oak furniture with nodes, worked with precision and originality. Indeed, the ties drawn one by one create an effect of surprise. Let yourself be seduced by this iconic piece of furniture and let the beauty of Nature enter your home.