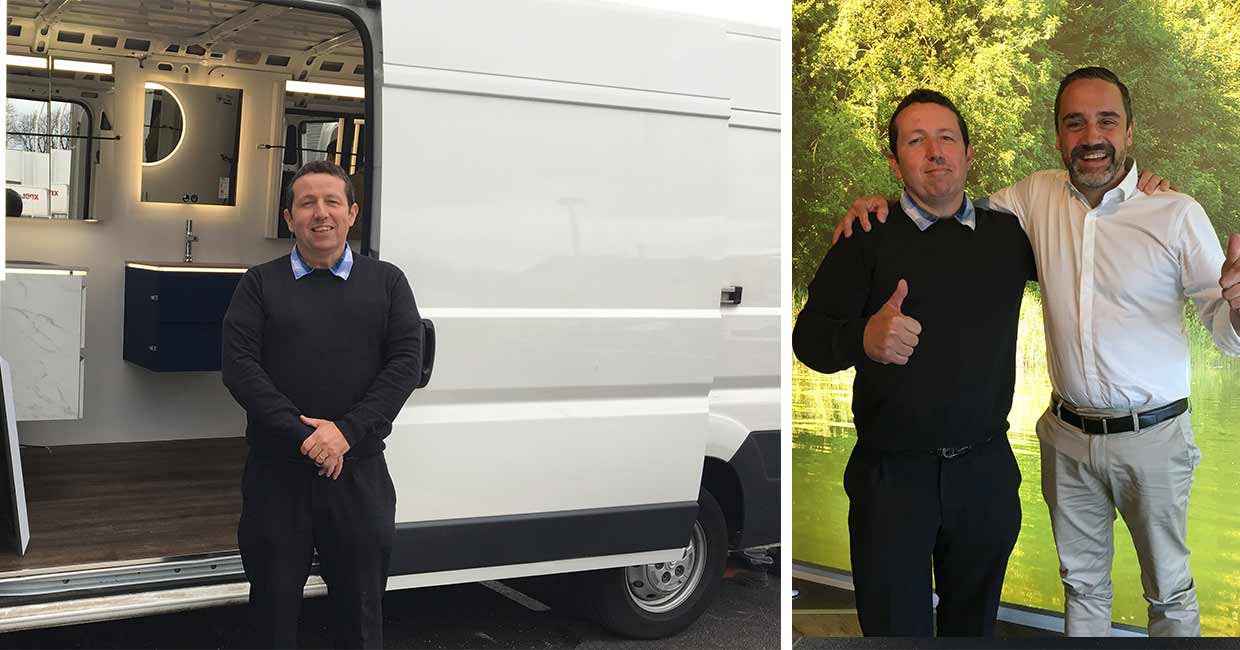 Sanijura sets off to conquer the UK with Eddie Langford
By Sanijura l Published on the 06/06/19 at 10:00
Eddie Langford is a sales agent for Sanijura in the UK. He spent 3 days in our beautiful Jura to meet all the interlocuters, to review his needs and also to convert his van. Indeed, we equipped his movable showroom with furniture from the Illusion Collection in order to introduce them to consumers on the other side of the Channel.
During his visit, we asked him a few questions about his job, his relationship with Sanijura, and the cultural differences between the 2 countries.
Eddie, tell us about your job and your relationship with Sanijura.
I'm a sales agent in the UK. My job is to make contact with potential clients and to introduce Sanijura. I explain the different ranges, I present the large choice of colours, materials, sizes… My goal is to develop the brand in my country. We started business in 2018.
In a few words, how would you describe Sanijura?
To describe Sanijura, the words that come in mind are: very proactive, market leading, design driven, supportive, innovative and finally, understanding of the different markets.
According to you, what are the main differences between France and the UK? Are both countries really that different?
I would say that France is more design driven. French people are also more open to different colours.
Bathrooms are very traditional in the UK, with a lot of white and grey furniture, but the consumers are catching up and changing their habits by using new, different colours. I think that both countries are quite similar, and I appreciate working with France.
Why did you choose to work with a French company?
As a sales agent, you look for different products.
When I walked into the Sanijura showroom, my instant reaction was that the furniture was high quality. I felt the design, and the flair was excellent.
I knew it was a brand I had to add to my portfolio.
According to you, what are the secrets of Sanijura's "french touch"?
The options, the different ranges, the fact that for a single colour, there's 3 choices of finishes… These elements are definitely Sanijura's "french touch".
Which Sanijura range is the most popular in the UK?
The Illusion Collection, composed of Halo, Lumen and Luciole is very popular, because it's adapted to every bathroom.
In your opinion, why are the Sanijura products easily adaptable to other countries?
Simply because there is a very large choice. There's something for everyone, and that's what makes Sanijura special.
And finally, what is your favourite song to sing under the shower?
My favourite song to sing under the shower at the moment is Remind Me by Eminem.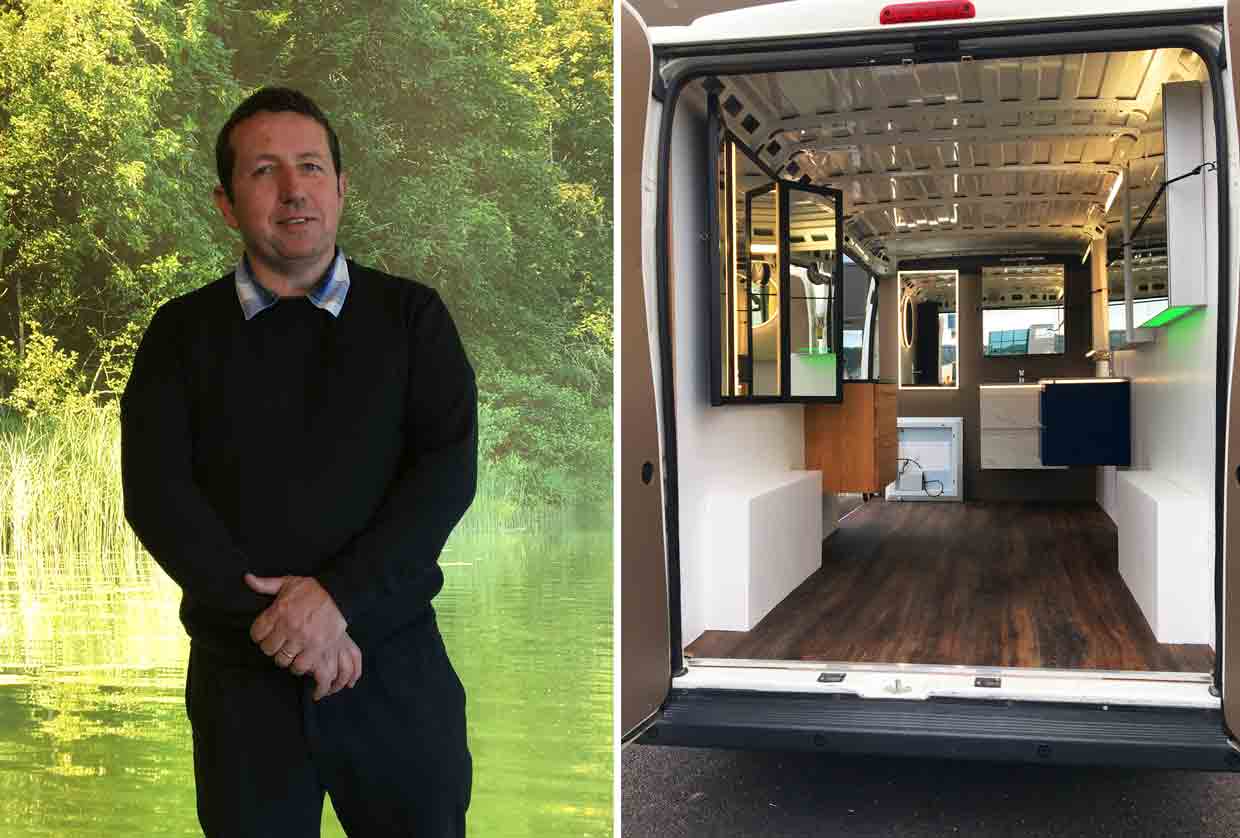 Photo : With his movable showroom, Eddie travels the UK to introduce the Sanijura bathroom furniture