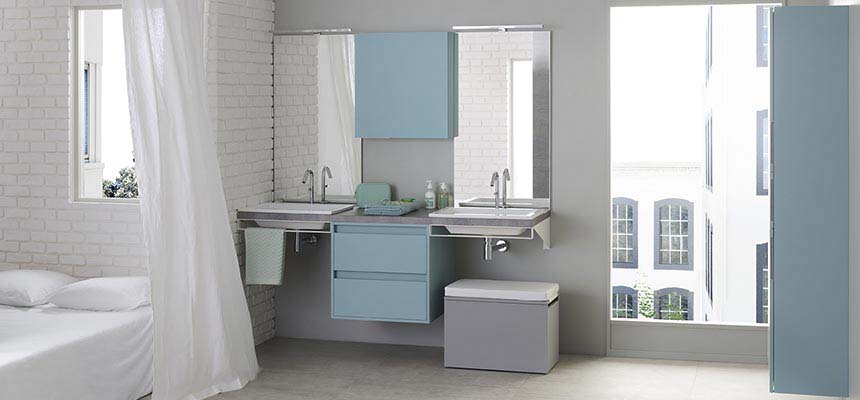 An accessible bathroom
Sanijura offers a range of hang-up furniture units in response to various expectations, aesthetics but also easy access. Indeed, these units can comply with the accessibility standards for people with reduced mobility. To create a bathroom suited to a particular handicap, look through the range of PRM-suitable bathroom units designed by Sanijura.
The Mix City range also offers various configurations that can be used to create an easily accessible bathroom. The vanity tops are available in various lengths, with 1 or 2 basins… They can be completed by open storage or low drawers. The range combines accessibility and aesthetics, something to discover..